AAUW Las Cruces, established in 1923, is the oldest and largest branch in New Mexico. We have been moving women forward for the past 95 years!!

 
The American Association of University Women has been empowering women as individuals and as a community since 1881. For more than 130 years, we have worked together as a national grassroots organization to improve the lives of millions of women and their families.
What We Do! AAUW's policy work connects and rallies advocates at the local, state, national, and global levels to empower women and girls. AAUW national issues are detailed here.

Get the Playbook on Best Practices for Gender Equity in Tech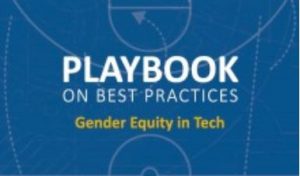 AAUW Applauds Paycheck Fairness Act Introduction in Congress
AAUW Applauds Paycheck Fairness Act Introduction in Congress
The Paycheck Fairness Act is sponsored by Rep. Rosa DeLauro (D-CT) and Sen. Patty Murray (D-WA). The bill is bipartisan in the House of Representatives and co-sponsored by every Democrat in both the House and Senate. (A version of the bill was first introduced in 1997.) The Paycheck Fairness Act is also an important complement to the Lilly Ledbetter Fair Pay Act of 2009, which ensures that ongoing pay discrimination at work can be challenged regardless of when the discrimination began. That act was signed into law 10 years ago on January 29, 2009.
Read More.
Fact Sheet: The Paycheck Fairness Act of 2019
"The Paycheck Fairness Act is essential to eradicating practices that have perpetuated the pay gap for far too long. In 2019, the idea that we still don't have equal pay for equal work is nothing short of outrageous. AAUW urges the 116th Congress to take this important step towards pay equity with the swift passage of the bill."
— Kim Churches, CEO, AAUW
Apply for AAUW's Fellowships and Grants Today!
Fellowship and grant recipients perform research in a wide range of disciplines and work to improve their schools and communities. Their intellect, dedication, imagination, and effort promise to forge new paths in scholarship, improve the quality of life for all, and tackle the educational and social barriers facing women worldwide. AAUW seeks a diverse applicant pool.
Career Development Grants
Career Development Grants provide funding to women who hold a bachelor's degree and are preparing to advance or change careers or re-enter the workforce. Primary consideration is given to women of color and women pursuing their first advanced degree or credentials in nontraditional fields.
Help a young woman get ready to shape the world and make lifelong connections.
---
AAUW Las Cruces, Inc.
PO Box 1081
Las Cruces, NM  88004