AAUW-LC Member Julia Brown has been elected as the AAUW National Board Chair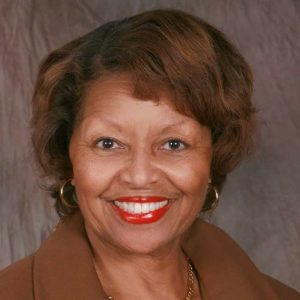 I believe my combination of vision, experience and skills makes me the ideal person to serve as the AAUW National Board Chair.  I'm a Life Member with leadership experience spanning national, state and branch levels.  My background in law, public policy and organizational development enables me to understand strategic planning and implementation of goals and objectives.  I've served on nonprofit boards nationally and locally; worked at all levels of government, in Corporate America and served in the military.  As a lawyer I applaud and support LAF and understand our need to be involved in establishing legal precedent.
We need to continually gauge the relevance of our programs and approaches.  We must refocus on promoting the mission of AAUW.  Our bellwether issues of pay equality, campus safety and other Title IX concerns remain critical. With the new Administration, there are threats to such issues as public education, and access to health care, as well as voter suppression.
As Chairman, in concert with other board members and staff, I'll bring bold new ideas for strategic partnerships needed for continued growth and expansion. I want to do what I call the 3 R's of membership – Recruit, Reclaim & Retain.  Adoption of a business model that recognizes the need to connect with today's younger, diverse population is one facet of that plan; having Diversity & Inclusion work with Marketing is another.
– Julia Brown